Outdoor Public Art - Pink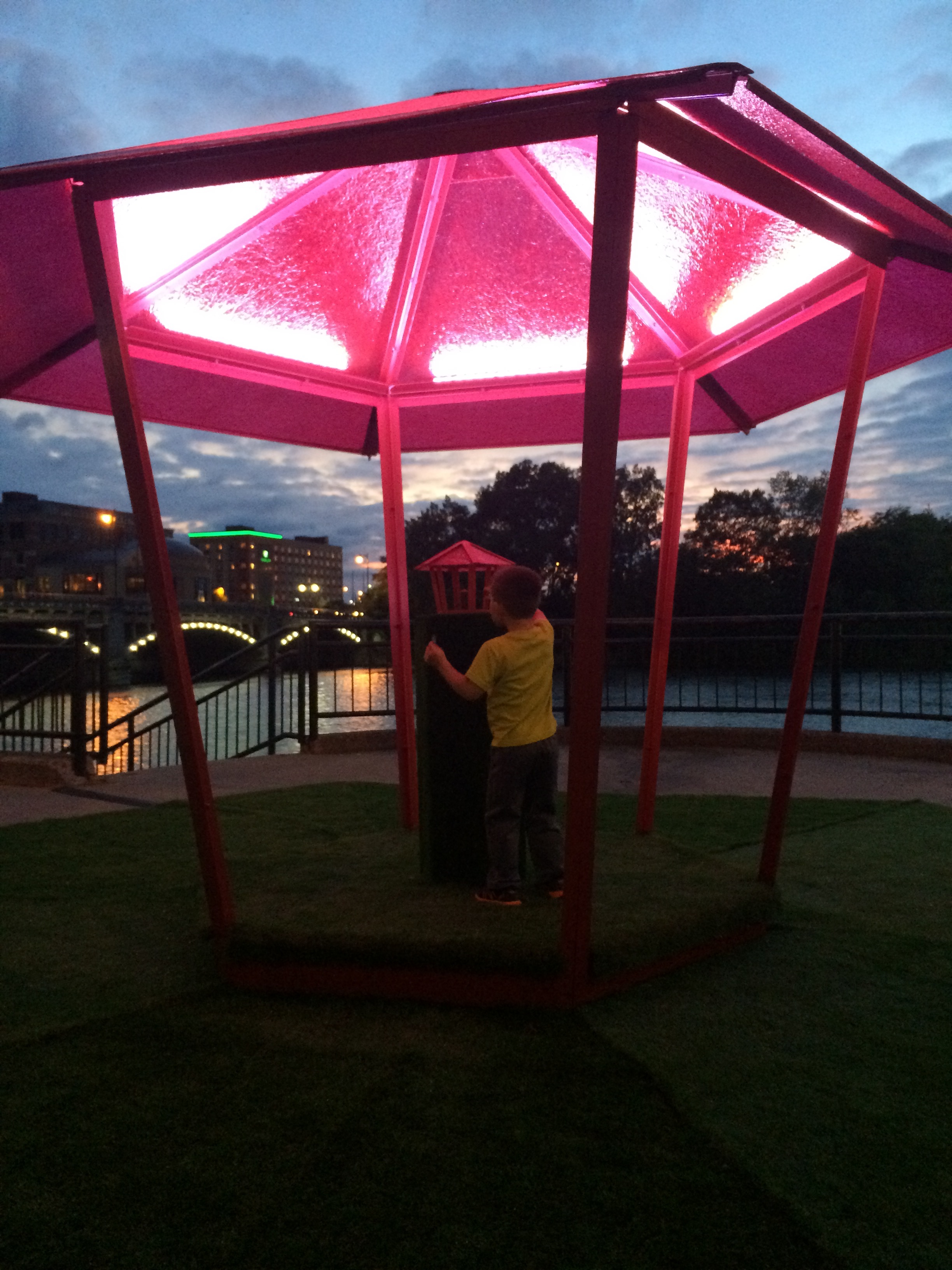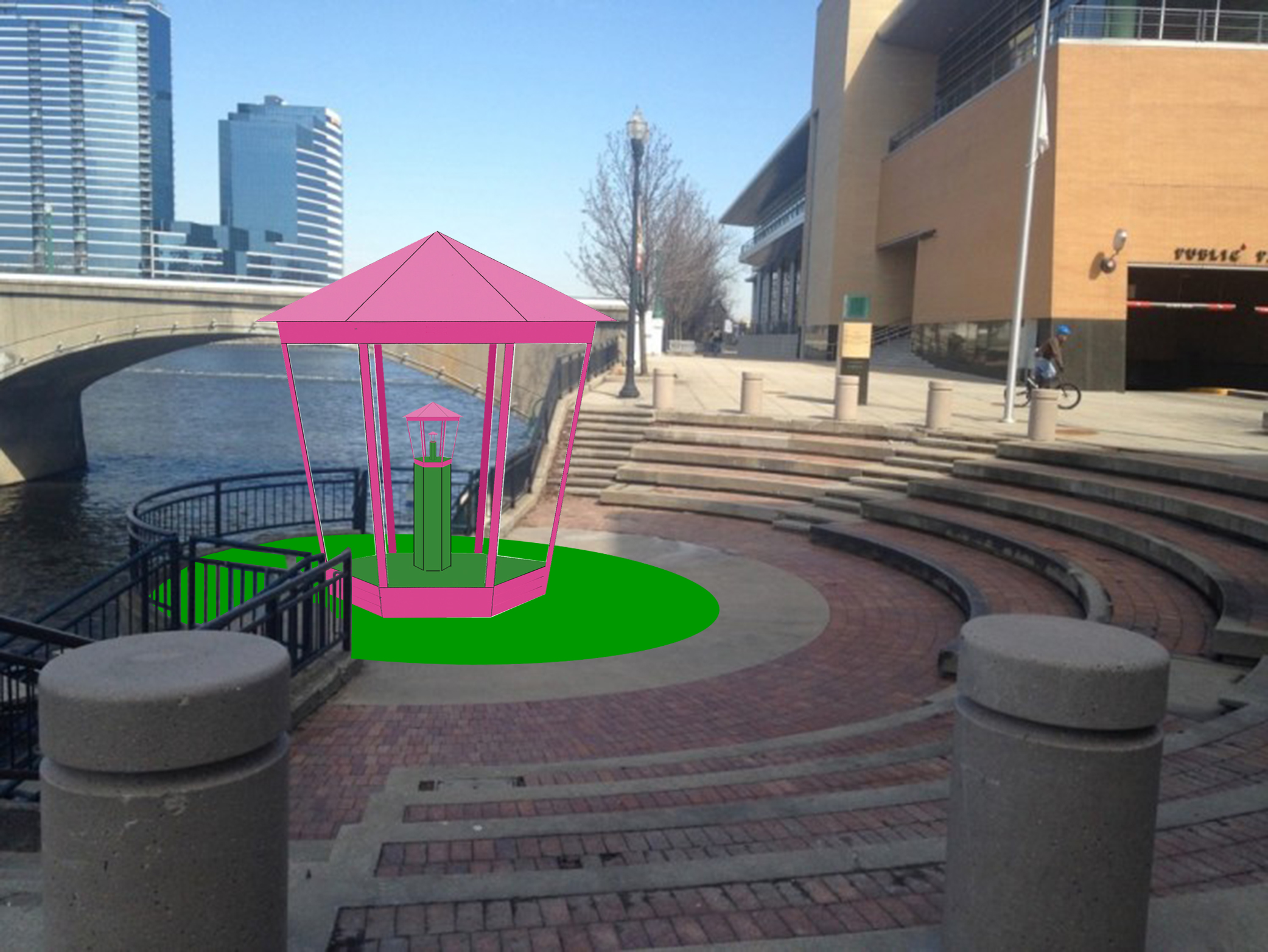 Gaze-bo(ught) and The Gazebot Shop, 2016
Grand Rapids, Michigan
ArtPrize 8, September 21-October 9, 2016
Thanks to ArtPrize in partnership with 21c Museum Hotels and Delta Air Lines, Gaze-bo(ught) was announced as the Pitch Night Louisville winning entry. As the Pitch Night Louisville recipient, I participated in ArtPrize8 with funding for the installation and with an historic venue of Lyon Square in the heart of downtown Grand Rapids for the site September 21-October 9, 2016.
The primary sculpture in this installation is a gazebo in a gazebo in a gazebo. Each gazebo form is shaped like a gem and painted a saturated pink. The roof is made of pink resin panels that become a rose colored lens. When underneath, one is then bathed in pink light. The interior of the sculpture and surrounding ground is covered in thick artificial grass, which is always the perfect green and never needs to be mowed.
Migration Station, 2010
Installed at Bernheim Arboretum and Research Forest, Clermont, KY
PVC pipe, artificial flowers, wood, plexiglass, steel, concrete, and hardware
Model Homes and Habitats, a contemporary art exhibit focused on wildlife welfare, featuring regional and national contemporary artist designed birdhouses. A White Noise Project, this group exhibition of Model Homes and Habitats provided a genuine look at how we might better integrate and coexist with animals in the community around us.

For Migration Station, I combined artificial roses, leaves, and grass with sewer pipes to make a luxury high-rise that points to nature like a road sign while only offering potential tenets an isolated, plastic habitat.
Forces of Nature: Hurricanes and Slinkys, 2007-2010
Installed at Georgetown College, Georgetown, Kentucky
Steel, irrigation tubing, cable ties, paint, and artificial grass
This outdoor version of forces of nature: hurricanes and slinkys, was designed for in the Live, Learn, Believe outdoor exhibition, Georgetown College, Georgetown, Kentucky. Inspired by diagrams of hurricane development and the "wonderful toy" the slinky, the inexpensive Slinky seems so simple, but the physics of the spring and theories of Hooke's law visualize the limits of stress that can be endured before it cannot be corrected when the stress is removed. This outdoor sculpture combines these two visuals with a peaceful, but artificial, grassy eye of the storm.